What is asthma in children?
Asthma is a chronic disease of the airways in the lungs. The airways are very sensitive and may be inflamed even though symptoms are not always present. The degree and severity of airway irritation varies over time. One of the most important goals of asthma treatment is to control the irritation in the airways and the symptoms that result.
What are symptoms of kids asthma?
Symptoms of kids asthma can appear quickly or develop slowly. Some children have symptoms of asthma often enough that they have to take medicine every day. Other children may need medicine just once in a while. Every child is different.
A cough may be the first and sometimes only asthma symptom. Other symptoms may include
Wheezing (a high-pitched whistling sound)

Difficulty breathing or shortness of breath

Tightness in the chest

Decreased ability to exercise or self-limiting exercise
Take your child to see the doctor as soon as possible if you suspect he or she may have asthma. Early treatment will not only help control day-to-day asthma symptoms, but also may prevent asthma attacks.
Make an appointment with your child's doctor if you notice:
Coughing that's constant, intermittent or seems to be linked to physical activity
Wheezing or whistling sounds when your child exhales
Shortness of breath or rapid breathing
Complaints of chest tightness
Repeated episodes of suspected bronchitis or pneumonia
If your child has asthma, he or she may say such things as, "My chest feels funny" or "I'm always coughing. Listen for bouts of coughing when your child is asleep. This coughing may or may not awaken your child. Crying, laughing, yelling, or strong emotional reactions and stress also may trigger coughing or wheezing.
If your child is diagnosed with asthma, creating an asthma action plan can help you and other caregivers monitor symptoms and know what to do if an asthma attack does occur.
40 years in Pediatric Critical Care medicine
Dr. Sergey Shushunov, pediatrician, received his medical degree in St. Petersburg, Russia in 1977. Soon after graduation he immigrated to the United States where he was trained in General Pediatrics and Pediatric Critical Care at the Universities of Illinois, Florida and Minnesota. He received American Board of Pediatrics certifications in general pediatrics in 1989 and in pediatric critical care in 1990. He worked for many years at different hospitals in the US, practicing and teaching Pediatric Critical Care medicine. Now Dr. Sergey Shushunov practice is located at City International Hospital, HCMC, Vietnam
When to seek emergency treatment?
In severe cases, you may see your child's chest and sides pulling inward as he or she struggles to breathe. Your child may have an increased heartbeat, sweating and chest pain. Seek emergency care if your child:
Has to stop in midsentence to catch his or her breath
Is using abdominal muscles to breathe
Has widened nostrils when breathing in
Is trying so hard to breathe that the abdomen is sucked under the ribs when he or she breathes in
Even if your child hasn't been diagnosed with asthma, seek medical attention immediately if he or she has trouble breathing. Although episodes of asthma vary in severity, asthma attacks can start with coughing, which progresses to wheezing and labored breathing.
Exellent service!! Will write your mob. and plan to visit again if will find any problems in future!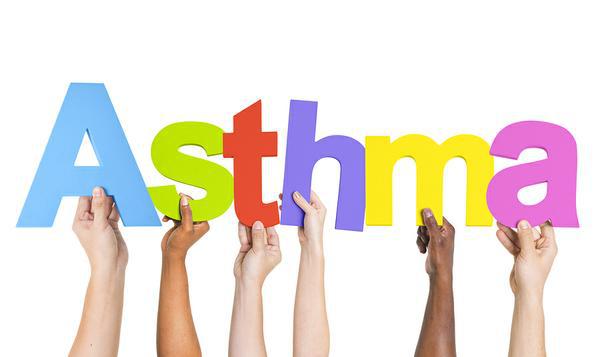 Children of pre school age who develop wheezing during viral respiratory illness are often diagnosed with Reactive Airway Disease and receive treatment with medications, usually inhaled to reduce inflammation and to decrease narrowing of the airways. Some parents demand antibiotics to treat viral illnesses of their children, thinking that it may shorten duration of the illness or prevent complications and pediatricians sometimes comply, usually prescribing amoxicillin or something similar, just to keep parents happy... (Read more)
→ Forms of asthma medicine ←
Asthma medicines come in a variety of forms, including the following:
        Metered-dose inhalers (MDIs)

        Dry powder inhalers (DPIs)

         Liquids that can be used in nebulizers

         Liquids that are taken by mouth

         Pills
Inhaled forms are preferred because they deliver the medicine directly to the air passages with minimal side effects.